In January, I bought a desk from ebay and picked it up from Cheltenham, mainly because it was there. I also have a friend nearby who I welcome any excuse to visit.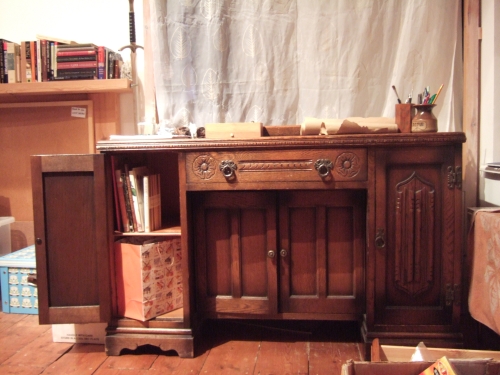 I meant to write about it at the time but I was thinking about all of the people who might have my old address(es), and a 90th birthday cake, and other things.
The above is it currently, pending additional storage and maybe a chair.
Due to reasons, we haven't had any heating all winter, which was difficult. So we moved a few weeks ago to a house with heating and a wood burner that is nicer in many other ways too.
Then I took some photos for people who live far away. Kitchen, which I am rather fond of, close up of my favourite corner, lounge with strangely glowing television wall.